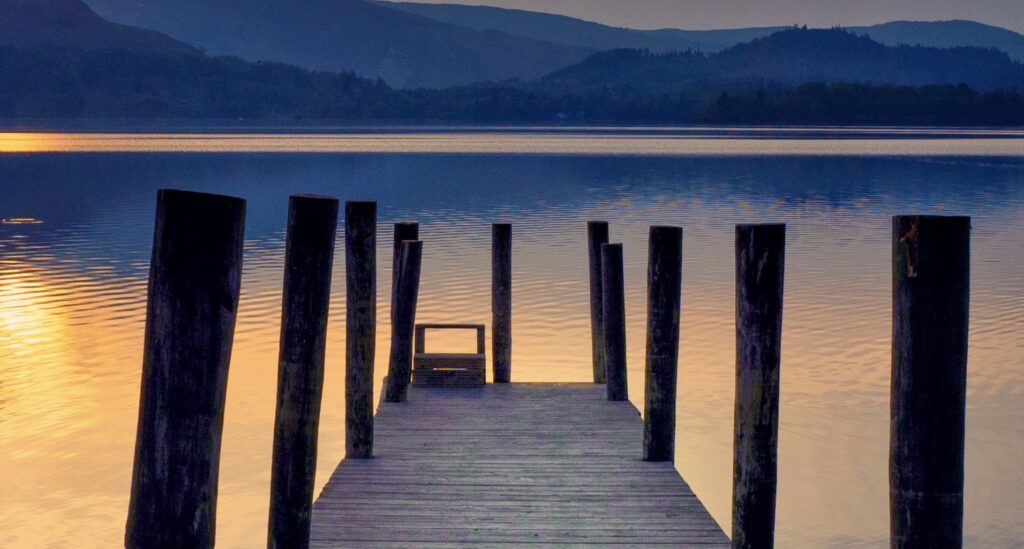 Introduction
This article provides a comprehensive Guide to Email Marketing. It stresses the critical role that email marketing plays in converting website traffic to sales. As such, email marketing is a necessary component of any successful online business strategy.
The important role played by landing pages in monetising your website or YouTube traffic to sales is also presented. Landing pages are a key tool for online marketers, as they can help increase conversions, target online marketing campaigns more effectively, and track the results of your advertising efforts.
Whether you are new to online marketing, or looking to optimise your existing strategies, this article will provide valuable insights into how email marketing, generally, and landing pages, specifically, can help you achieve your lifetime freedom goals.
Income Producing Activities
If you want to earn money online, it follows that you need to focus on income-producing activities. If you examine these activities, you will quickly realise no matter what marketing strategy you pursue, you will ultimately need to resort to email marketing and the use of landing pages to increase your sales. If you incorporate what you learn from this article, and accompanying Checklist, into your marketing routine and what you do daily, you will undoubtedly improve your results from traffic to sales.
"You will never change your life until you change something you do daily. The secret of your success is found in your daily routine." ~ John C Maxwell
Let's therefore get to the nub of things. It's a matter of doing the right things repeatedly if you want to secure success in your business online. The question then arises what are the activities you must perform to gain customers and build a sustainable business online?
In order to provide an answer, it's necessary to understand the sales process for working online. Sales is perhaps the most important aspect of any business. Without sales, you have no customers, and without customers you do not have a business.
Here is how Perry Marshall summarises sales and marketing…
"Traffic, conversion, and economics form a Power Triangle that governs everything in traffic to sales and marketing." ~ Perry Marshall
There you have it in a nutshell… there are 3 elements to selling anything: (i) traffic, (ii) conversions, and (iii) economics, but not necessarily in that order. Notwithstanding, we'll examine below the all-important process of getting from traffic to sales.
The "Power Triangle" states that in order to sell something, you need to get traffic or eyeballs in front of your offer and then convert some of that traffic to get a percentage of your leads to opt-in to your mailing list. You then need to get some of those prospects to buy your products or services. Economics means you have to make a profit on what you sell, after considering the costs to generate your traffic.
Profit is the bottom line. It determines whether you stay in business over the long term, or not. Once you are making a profit, you can then re-invest some of the profit to get more traffic to sales and convert that traffic into more sales, which means better economics.
According to Marshall, and contradictory to what many say, when you start your online business, you need to think first about the economics of your sale. Instead of thinking how to get more and cheaper traffic to sales, you should first focus on making your offer attractive to your target audience. Conversions and achieving profits from your sales are therefore your first priorities.
This means you should never waste funds on traffic to sales if your sales offer is incomplete. Traffic is your third consideration despite what most gurus may teach you. Many, of course, sell products.
"Asking for financial advice from a financial planner is like asking a barber if you need a haircut." ~ Warren Buffet.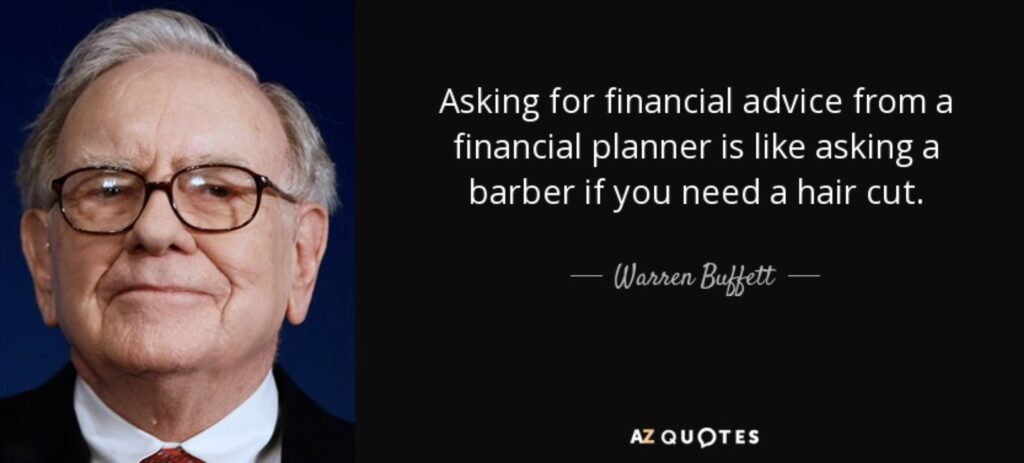 It's also important to note that the conversion process described by Marshall is twofold. Taken together, the Traffic to Sales process is ostensively none other than email marketing.
The first stage is at the front end of your sales funnel where some leads are persuaded to subscribe to your email list, while the second stage of conversion is to send follow-up emails to your subscribers to pass through the funnel. This second stage process "warms" some leads to prospects, and converts some prospects to buyers.
In summary, if we look at what it takes to generate a reliable online income, there are 4 key steps that experienced marketers follow. We can describe these as follows:
– Advertise to build your list and gain subscribers (Conversion 1).
– Email your list to "warm" subscribers and identify prospects.
– Engage with your prospects to generate buyers (Conversion 2).
– Nurture your buyers to become repeat customers.
The fact of the matter is that you cannot advertise and sell directly to strangers. You have to first turn some strangers (leads) into prospects and some prospects into buyers. While many will say that "Traffic is the lifeblood of your business", it is actually the conversion of your offers to obtain profits for your business that requires initial focus.
The stark reality of this is that operating a website by itself, or a social media account, to make money is fraught with difficulty. Apart from web development and copywriting skills, you will also need to acquire marketing knowledge and develop skills in list building and email marketing. In particular, you should understand the important role played by landing pages in making money online.
Why Landing Pages Are Important
There are several reasons why are landing pages are important to the website owner. These are covered below.
However, you should first appreciate that landing pages occur at the cusp between your website and email marketing activities.  Until you become proficient in both website development and email marketing activities, you are unlikely to make consistent money online.
Landing pages can help you to achieve your marketing goals. Here are some of the benefits from using landing pages:
First, landing pages can help you to increase the number of conversions you get from your marketing campaigns. When you create a landing page, you can specify the keywords you want to target and the demographics you want to reach. This means that your landing pages can be designed to be both highly focused and persuasive to your target audience.
Second, landing pages help you to target your marketing campaigns more effectively. This is because you can create different landing pages for different target audiences and range of different offers.
Third, landing pages help you to generate more leads for your business. This is because landing pages typically include a form that visitors can fill out to get more information about your products or services. So, when visitors land on your landing page, you can request them to provide their contact information in exchange for something of value, such as a free ebook, checklist or discount code. This allows you to build a list of potential customers you can then market to in the future.
Fourth, landing pages help you to track the results of your marketing and advertising campaigns. When you create a landing page, you can track how many people visit that page, how long they stay, and what actions they take. This information allows you to see how well your marketing and advertising campaigns are performing and to make necessary adjustments.
Fifth, and this is simply an expansion of the first point about conversions. The bottom line is that landing pages are key to your monetisation activities as they can help you to sell more products or services.
Given there is a range of purposes that landing pages are used for, I'll now describe what a landing page is and present the range of landing pages that are in frequent use by online marketers.
What is a Landing Page and How Many Types are There?
A landing page is a standalone web page that is created specifically for an online marketing or advertising campaign. It is designed to increase brand awareness and convert visitors into leads or customers, depending on the stage of conversion. A landing page is used in conjunction with paid advertising, such as pay-per-click (PPC) advertising, to drive traffic to sales to sales to the page, or via email follow-up series to traffic to sales that you own. In order to increase effectiveness, the landing page should be used in conjunction with a tracking system to allow you to measure the results of your campaign.
The key features of a landing page include:
A clear and concise headline that tells visitors what the page is about
A strong call to action that tells visitors what you want them to do
A relevant and persuasive message that is tailored to your target audience and convinces visitors to take action
A well-designed layout that is easy to navigate, with an easy to fill out opt-in form
A mobile-responsive design that looks good and is easy to use on all devices
A strong guarantee to reduce risk and testimonials to provide social proof and build trust
There are different types of landing pages depending upon the goal of your marketing campaign. This should be evident from the section above on the importance of landing pages.
The range is narrow, as summarised below:
A sales page is a type of landing page that is specifically designed to sell a product or service. It typically includes a lot of information about the product or service, as well as a strong call to action. Sales pages should only be used to send to traffic that you own (your email list).
A lead capture page is a type of landing page designed to collect leads for building a list of potential customers that you can then market to in the future, while…
A squeeze page is a specific type of lead capture page that is focused only on collecting email addresses.
Prior to summing up, one further point worthy of elaboration is that of a lead magnet, something of value to your target audience that is offered to them in exchange for their contact details. An example of a lead magnet is provided in the following section.
Example of a Lead Magnet
A lead magnet is a valuable piece of content that you offer in exchange for someone's contact information, usually an email address. It's a great way to build your email list, which is essential for any business that wants to stay in touch with its customers and promote its products or services.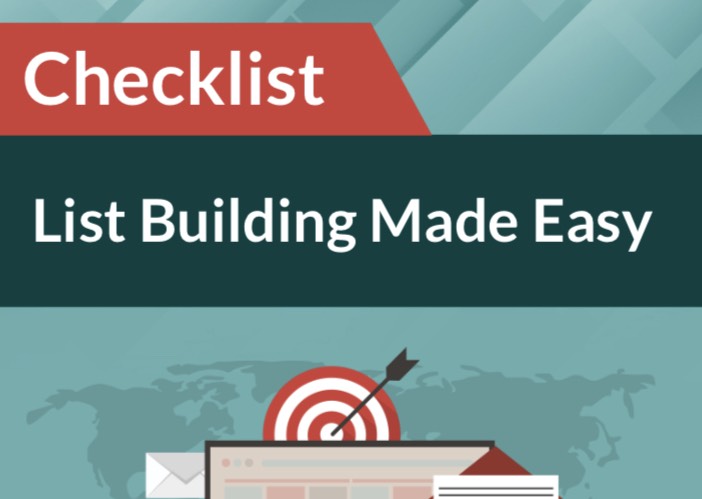 There are many different types of lead magnets, but some of the most popular include:
Ebooks are a great way to provide your audience with valuable information in a format that they can easily consume.
Whitepapers are more in-depth reports or guides that provide your audience with even more valuable information.
Checklists are a great way to provide your audience with a step-by-step guide to achieving a specific goal.
Free trials are a great way to give your audience a taste of your product or service before they commit to buying it.
Discounts are a great way to incentivize your audience to sign up for your email list.
When choosing a lead magnet, it's important to consider the needs of your target audience. What are they interested in? What problems do they have that your product or service can solve? Once you know what your audience wants, you can create a lead magnet that they'll be eager to receive.
Once you've created a lead magnet, you need to promote it so that people know about it. You can do this through your website, social media, and other marketing channels.
When someone signs up for your email list in exchange for your lead magnet, you've just made a valuable connection. Be sure to nurture this connection by sending them regular, informative, and engaging emails.
List building is a long-term strategy, but it's one of the most important things you can do for your business. By building a strong email list, you'll have a direct line of communication with your customers and you'll be able to promote your products or services to them effectively. You can find out more by subscribing to The Wealthy Sage Newsletter to receive a complimentary copy of my Checklist: List Building Made Easy…
While this more or less wraps things up on why landing pages are central to your quest to monetise your website, the top 6 takeaways taken from the preceding discussion are presented below. Focus on these as fundamental principles to make money online, in conjunction with what you will learn in the Checklist: List Building Made Simple, and you can't go far wrong.

The Top 6 Takeaways…
First Takeaway:
Making money online is more than owning and developing a website. As a minimum, you will also need to combine this with some other form of marketing strategy, such as social media or email marketing. In the short term, it is acknowledged that many use social media to engage prospects when starting out, to build brand and trust. However, when it comes to scaling your business online, the latter is particularly suitable for automating the sales process and is therefore the recommended method in the medium to long term.
Second Takeaway:
Use landing pages if you are looking to improve your marketing and advertising campaigns. Landing pages will help you to target your campaigns more effectively, collect leads, track the results of your campaigns and make more sales. Moreover, there are different types of landing pages. Use one which is appropriate to your marketing goal, whether to add subscribers to your list or to sell to that list in the future.
Third Takeaway:
Build your daily routine around the 3 important income producing activities of traffic, conversions and economics. Note, however, that traffic can come from just about anywhere, it is not the most important part of the sales formula. You should first focus on conversions and economics as it is important to get the terms of your offer correct before spending effort and funds on traffic to sales.
Fourth Takeaway:
Use advertising to send traffic to a lead capture or splash page to add subscribers to your email list. You can then "warm" these list members to build know. like and trust factors before trying to sell them products and services. Also bear in mind, it is unlikely you will be able to sell to strangers. The marketing sequence is therefore important. The recommended approach is to build relationships with your audience through list building and then "warm" your list by email follow-up to your subscribers.
Fifth Takeaway:
Remember that people usually only buy from people they know, like, and trust. Building relationships takes time. It depends on how well you communicate and engage with your audience. The foundation for this is to provide valuable content to establish trust and credibility. Your brand is important, cherish it. This requires commitment and continuous effort to reach out to your list members.
Sixth Takeaway:
Never advertise direct to a sales page as it is very seldom you will be able to sell anything to "cold" leads. Be aware, such leads are "strangers". To attain success, you need to "warm" some leads to become prospects, and some prospects to become buyers.
By following these key takeaways, you can maximise the effectiveness of your online marketing efforts and achieve better results in terms of revenue and profitability. It is also important to pay attention to the masters, we must all learn from and acknowledge those who have paved the way for us. Here is a quotation from Tony Robbins to conclude this article…
"If you want to be successful, find someone who has achieved the results you want, copy what they do, and you'll achieve the same results." ~ Tony Robbins.
Finally, I encourage all readers to engage with the blog article. If you have any questions, comments or suggestions, please also raise them in the comments section below and I will respond to you. 
All the very best,
Will